All after-school activities will be canceled for this evening and no late buses. Kids' Zone will also be closed.

Picture Re-takes are Tuesday November 1st.

On Ocotober 23rd 2022, Proctor Public Schools will be testing our emergency notification system. During times of inclement weather or emergencies, Proctor Public Schools will activiate our Emergency Noticfication messaging System to alert our communities of school closings, delays, or emergencies. In addition, we use our notification system to share important information throughtout the school year. For example, we alert parents of bus delays and other emergies that may arise. We highly recommend downloading our branded Proctor School App. This can be downloaded by search Proctor Publis Schools in the Apple App Store or on Google Play. At 6:00 pm on October 23rd, we will be activating our emergency notification system, which will send - *a notification to anybody with our Proctor School App *a phone call to current parents and staff *text message to current parents and staff If you don't receive a phone call or text message, please notify the school office at the school your child attends so we can make changes to the information we have on file.

Join us this Saturday the 15th in the Bay View east parking lot for a spooktacular TRUNK or TREAT event!!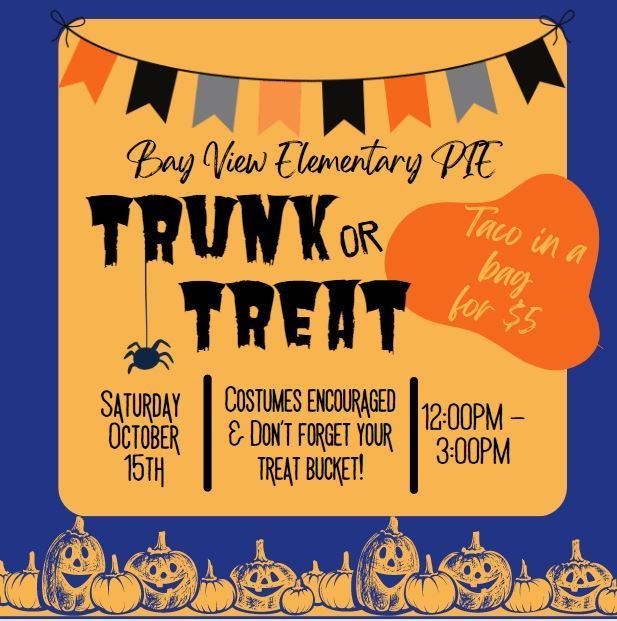 Next week the 26th through the 30th, is Proctor's Homecoming. Bay View will help celebrate homecoming with their own SPIRIT WEEK...GO RAILS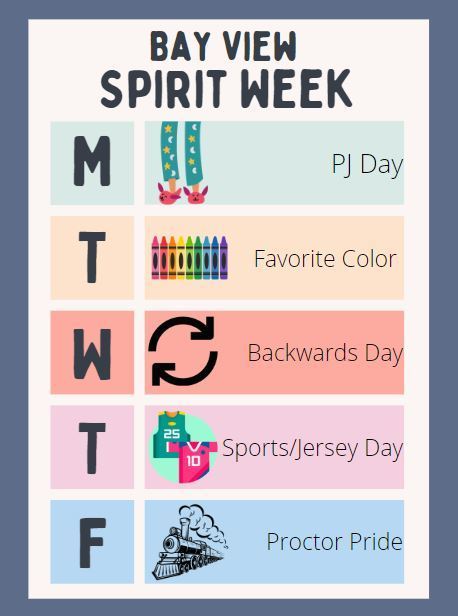 Picture Day at Bay View is Thursday September 22nd

Please join us on Wednesday August 31st from 4:30-6:30pm for our annual Back to School Open House! Meet your students classroom teacher and drop off supplies in the classroom. Transportation, Food service and more will be available to assist you with questions or changes.

Just a reminder: School Lunch at Bay View Elementary is not free this year. Lunch $2.60; Extra Entrée $1.00; and Extra Milk $0.50. (Breakfast remains FREE for all grades at Bay View). Please go to the infinite campus portal to add money to your student's account or bring money during open house to the food service representatives. To find out if you are eligible for free or reduced price lunches, please fill out the application for educational benefits found on our website.

This Friday June 3rd is our annual Garden Planting Party! Join us for a BBQ and fun activities, such as garden planting, race cars, Smokey Bear and MORE!!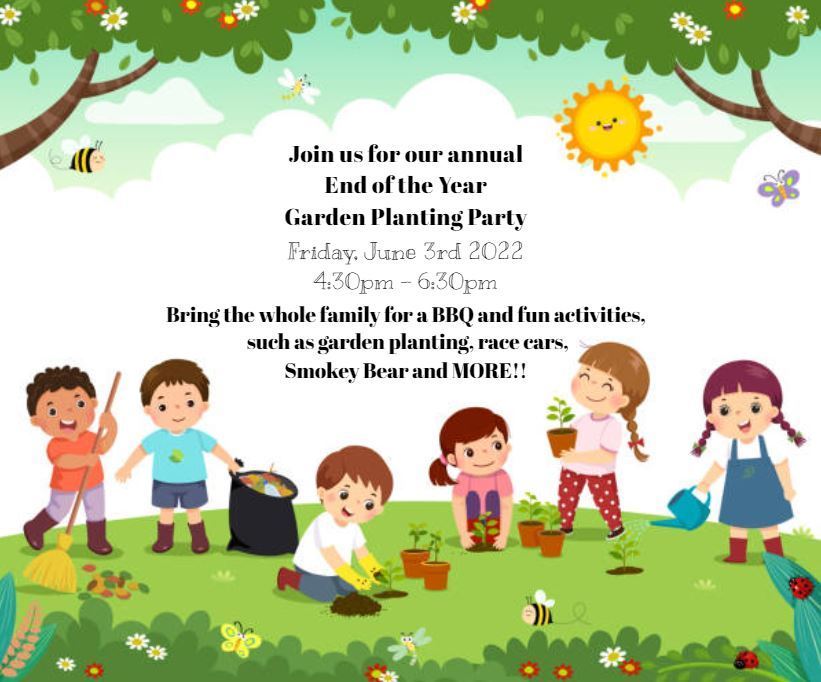 Reminder- No School this Monday May 30th in honor of Memorial Day.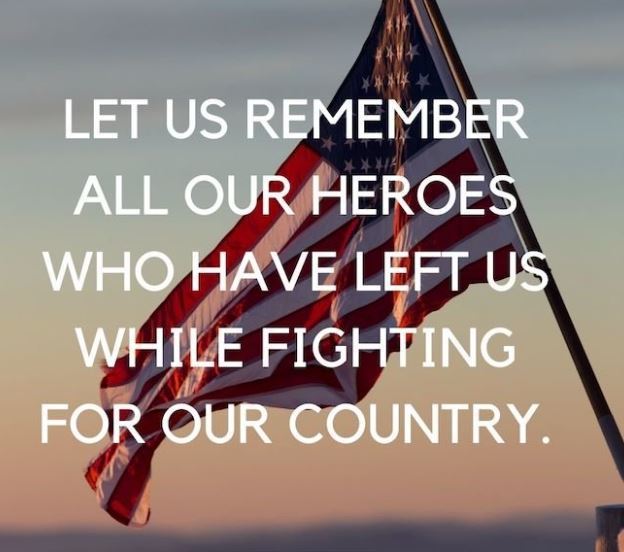 Tomorrow is our last popcorn Friday, bring those quarters for a delicious bag of fresh popcorn!!

Bay View is partnering with School Kidz to help parents order their suggested/requested school supplies for next school year and earn money for school programs. Go to
www.shopttkits.com
and enter Account Number 31422 for our specific grade level supply lists.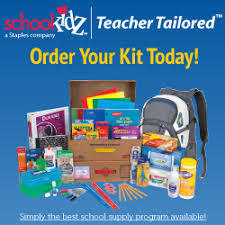 Bay View is offering a summer school program for students entering grades 1-5. The summer school program is designed to enhance and sustain learning from the regular school year. The program will run Monday - Thursday 8:30am to noon the last 3 weeks of June. Call the Bay View office @ 218-628-4949 for more information and to sign up!!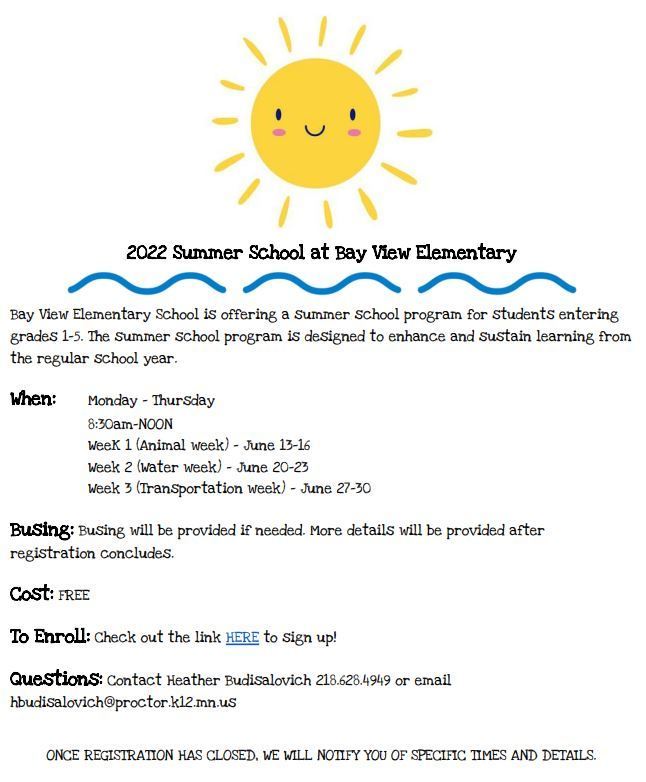 MCA testing has begun for 3rd, 4th and 5th graders this week. Below are some tips for successful testing that students and parents can do to prepare: 1. Make sure you are well rested 2. Eat a well balanced breakfast 3. Be on time, and be sure that you have the necessary materials-all students should bring their headphones. 4. Wear comfortable clothes and bring any assistive device that you need, such as glasses or a hearing aid. 5. Help reduce your student's stress: Tips include positive self-talk ("I know I can do this"), avoid being rushed and take deep breaths (the brain needs oxygen to think clearly). 6. Believe in your student's success: Parents can best support their student(s) by talking and listening about the student's school day actively, and always providing encouragement and support. 7. Encourage your student(s) to answer all test questions. 8. The MCA's are not timed so encourage your student to take their time and to do their best!

Have a great Spring Break, see you all Monday April 4th!!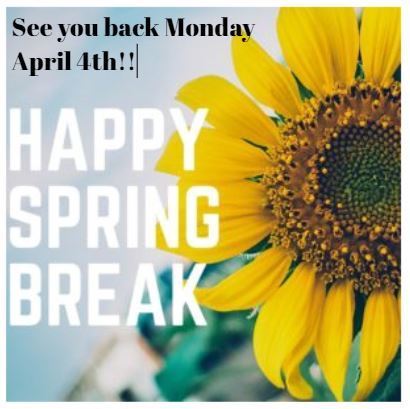 This Friday is Hat Day! Send a dollar with your student(s) and they can wear their favorite hat all day in school!!

Parents and Families! Tomorrow is the Bay View's Dance-a-thon! Students are going to have such a blast! Be sure to ask your student all about the character traits they learned from kid athletes around the world! They got to watch some awesome videos these past few days! Thank you for making our program so successful! We can't thank you all enough for your generosity! We will have pledging open until the 31st of this month! If you would still like to give to our school you can! As a reminder follow the few simple steps below! REGISTER your student on MYBOOSTER.COM (if you haven't already) SHARE your student's link with ANYONE you can think of! GIVE if you are able

Tomorrow is Kindergarten Registration, please join us between 10-11am if you have an incoming Kindergartener and would like more information. CURRENT Kindergarten Families please note that there is NO SCHOOL for kindergarten students tomorrow due to Kindergarten Registration.

Bay View families! This is Principal Morin. I hope everyone is doing well and I wanted to let you know about the Bay View's Dance-a-thon fundraiser that is kicking off on March 16th! Our goal is to raise $10,000 for field trips and classroom supplies. We are so excited about this fundraiser because it will be fun for all of our students—they'll take part in a character program, all participate in the Bay View's Dance-a-thon and get a needed boost of school spirit, too! So today, we are asking you to REGISTER your family on MYBOOSTER.COM. Thank you for your support this year! And go, Proctor Rails!

Don't forget tomorrow is popcorn FRIYAH and...............Hat Day! Bring your quarters for popcorn and a dollar to wear your favorite hat all day in class!!